Get active with TfL and win a pair of brand new e-bikes
It's time to get inspired to leave the car at home and enjoy the freedom of walking and cycling around London, whether you're popping to the shops, or getting out and about with the family.
TfL has launched a free online Cycle Skills course, so you can brush up on your knowledge – or maybe you might want to try something new like an e-bike!
To encourage you to travel differently, we've teamed up with TfL to give you the chance to win 2 amazing new e-bikes, plus all the safety kit from Halfords! Scroll down to read more about TfL's latest initiatives to get us around London, and for your chance to win.
TfL: KEEPING LONDON MOVING WITH A RANGE OF INITIATIVES
TfL has a whole host of initiatives to help Londoners walk or cycle more and start feeling healthier.
Scroll through the below to learn about some of the ideas you could take up in your everyday London life.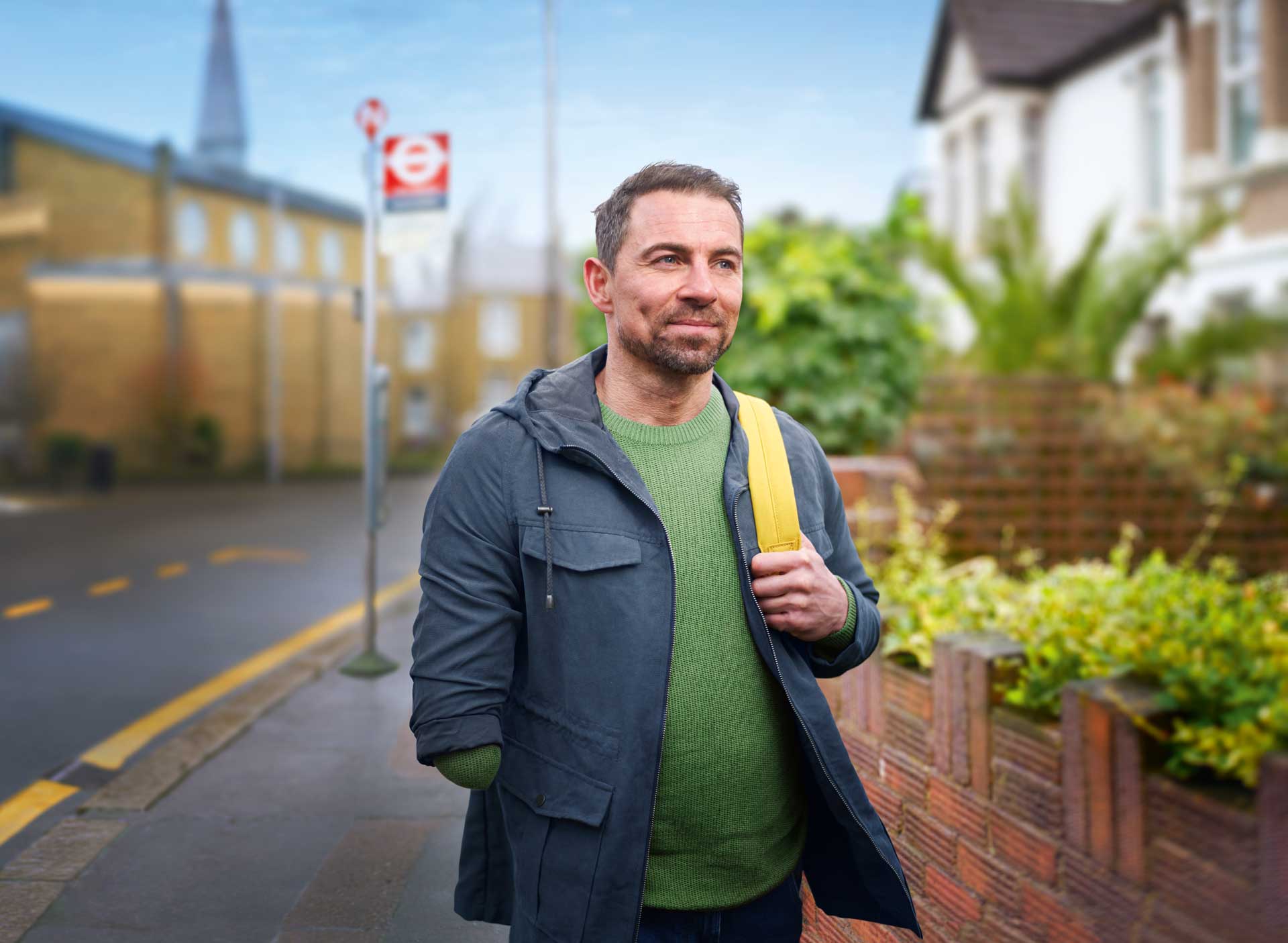 TfL Cycle Skills
TfL has developed a new free online Cycle Skills course to provide Londoners with the basic skills to cycle safely around the streets of London. Whether you're new to cycling or just want to brush up on your skills and improve your confidence, this course provides easy to follow tips over 4 modules – each taking less than 5 minutes to complete. Complete all modules to receive a free Santander Cycles code which entitles you to a free 24-hour access period with all journeys under 30 minutes included.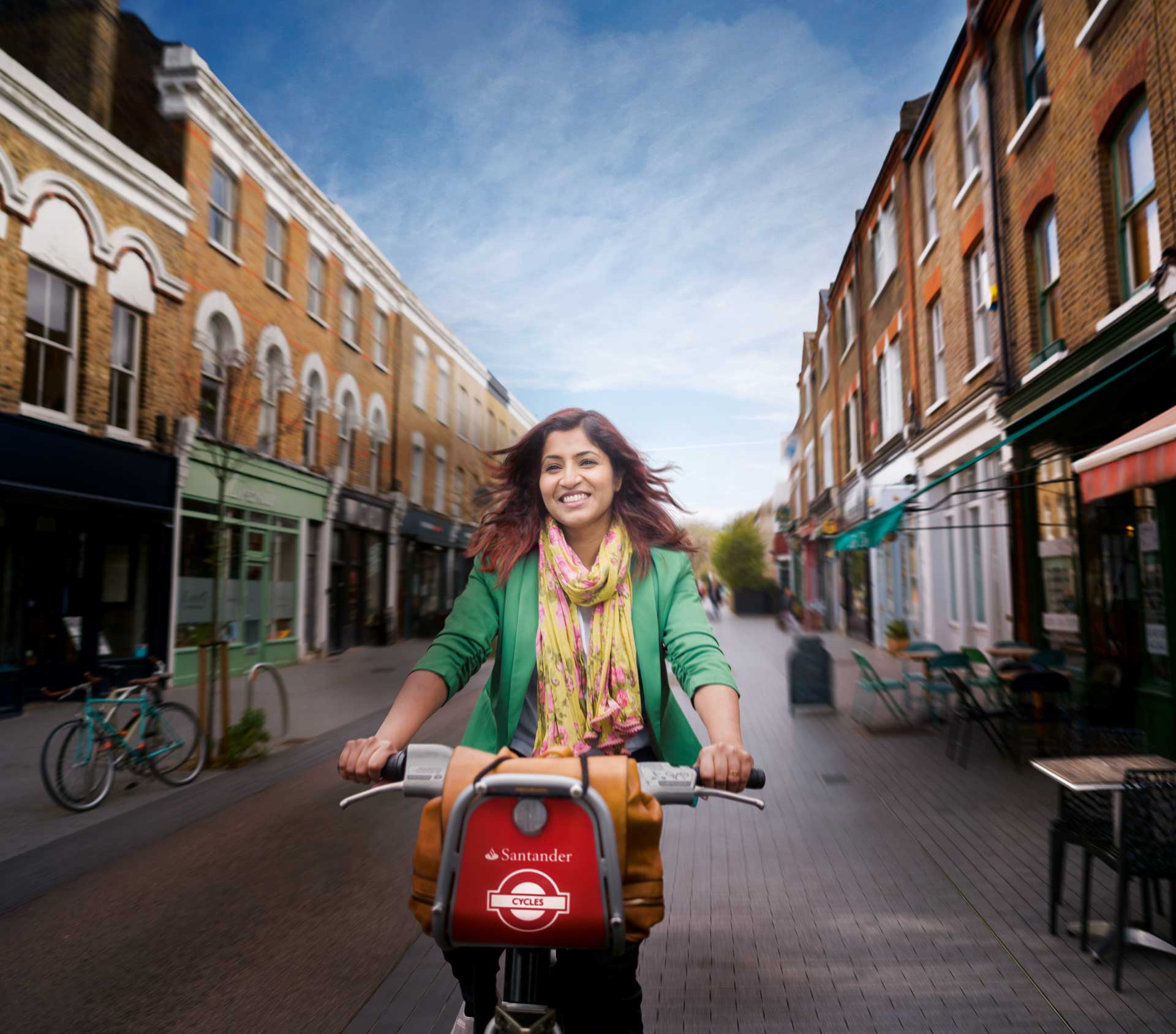 Streetspace for London
The Streetspace for London plan is making it easier and safer to walk and cycle more around the city. TfL have been working with the London boroughs to make more space for walking and cycling – over 41km of new and improved cycle lanes and routes have been added so far. Walking and cycling is beneficial to the environment and air quality, and it is also great for your physical and mental wellbeing!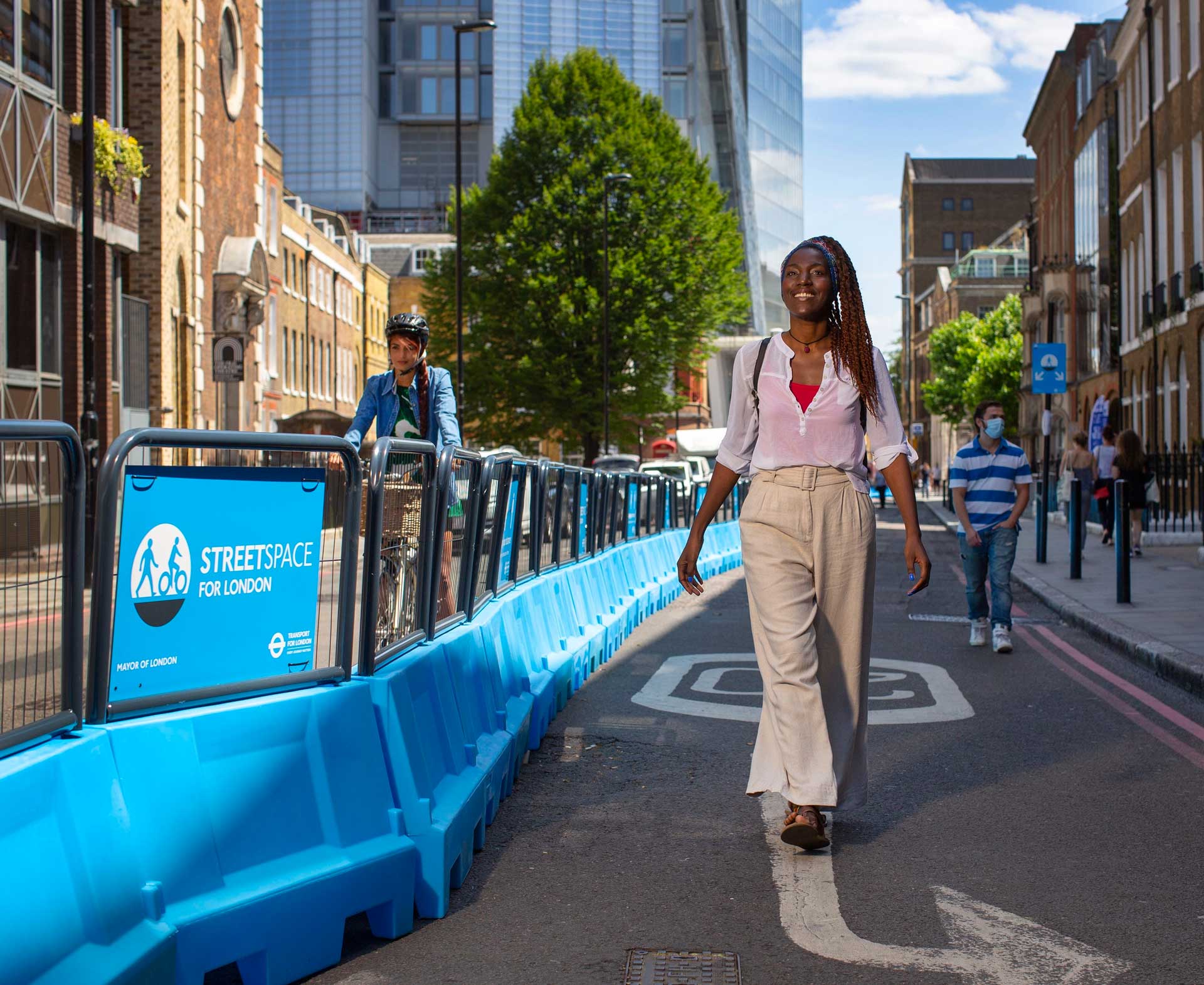 Travelling to school
Walking, cycling or scooting to school is a healthy start to the day and is a great way to run off some steam on the journey home! Pupils at secondary school can use TfL's new STARS Safer Journey Planner to plan the best walking and cycle routes. And TfL's online Cycle Skills training covers everything from getting your bike set up for your first ride to tips for cycling safely with children.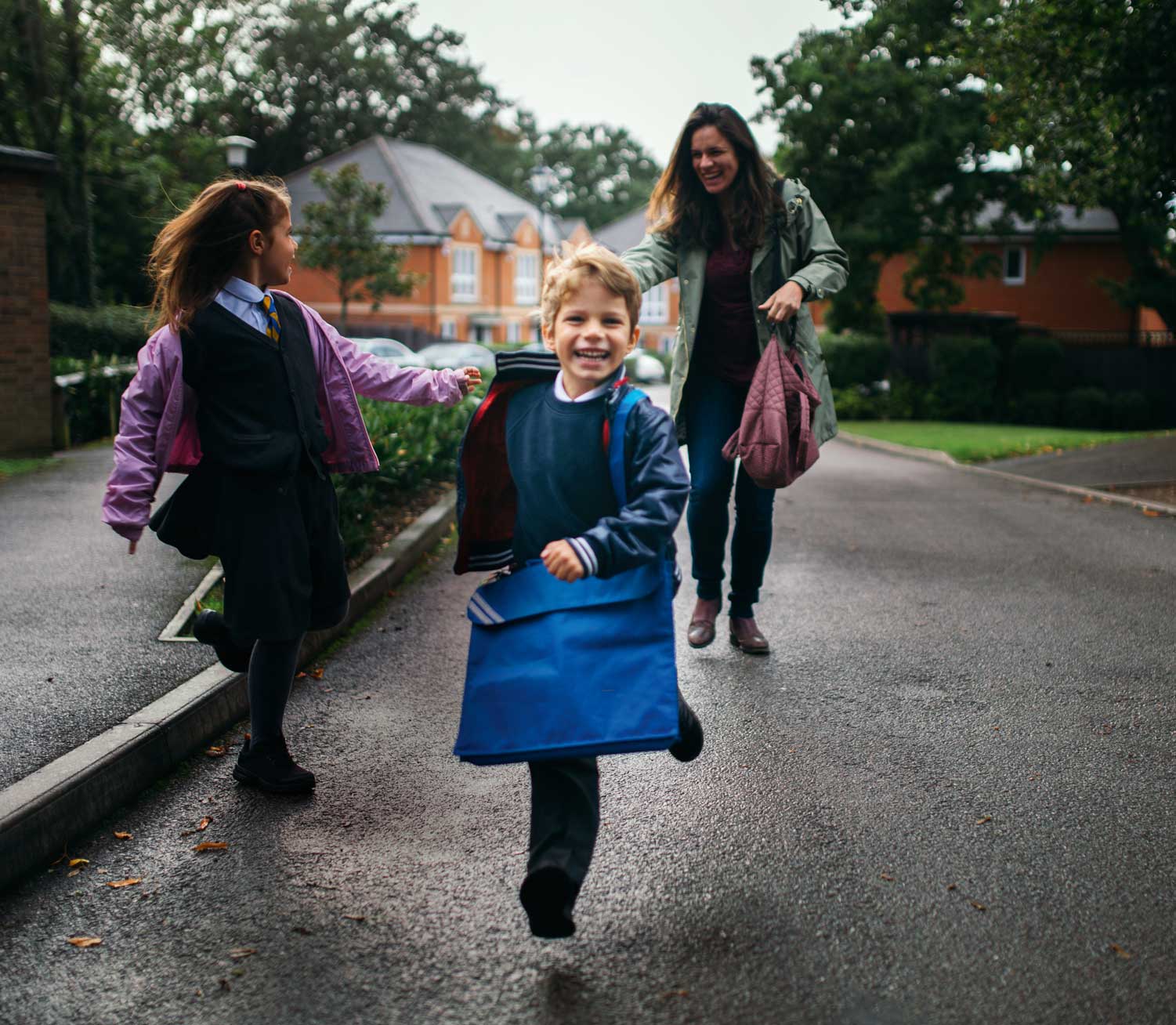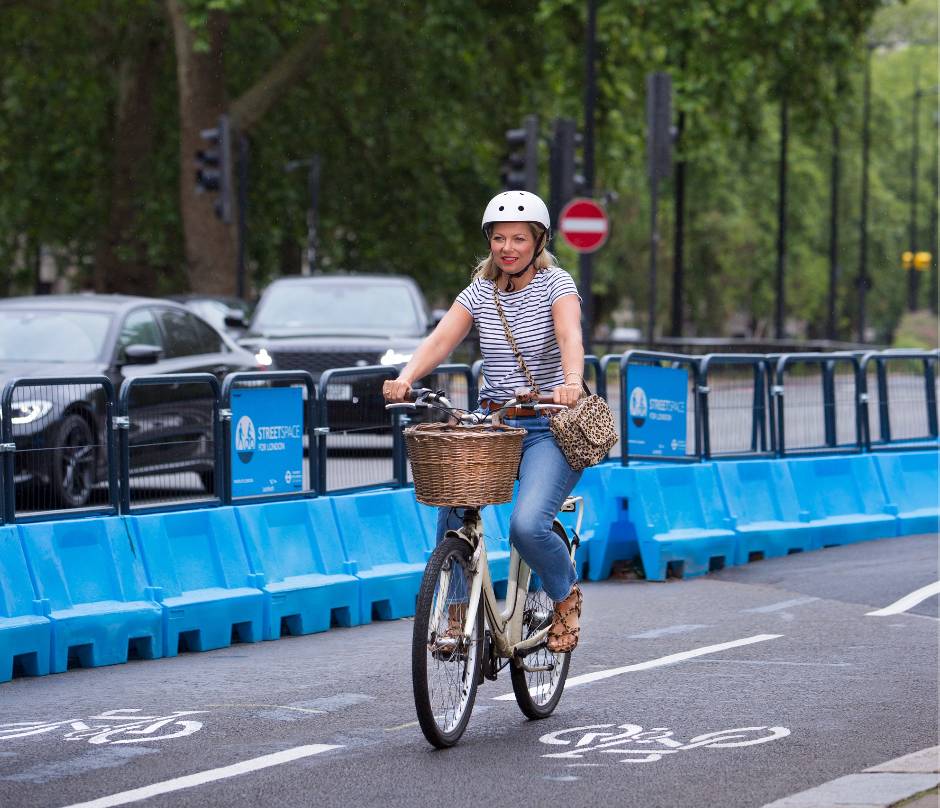 Cycle to work scheme
The cycle to work scheme allows employees to spend on bikes and equipment tax-free making a claimed saving of up to 42 per cent on the overall value – a great way to save money. Ask your employer for details of your company's cycle to work scheme.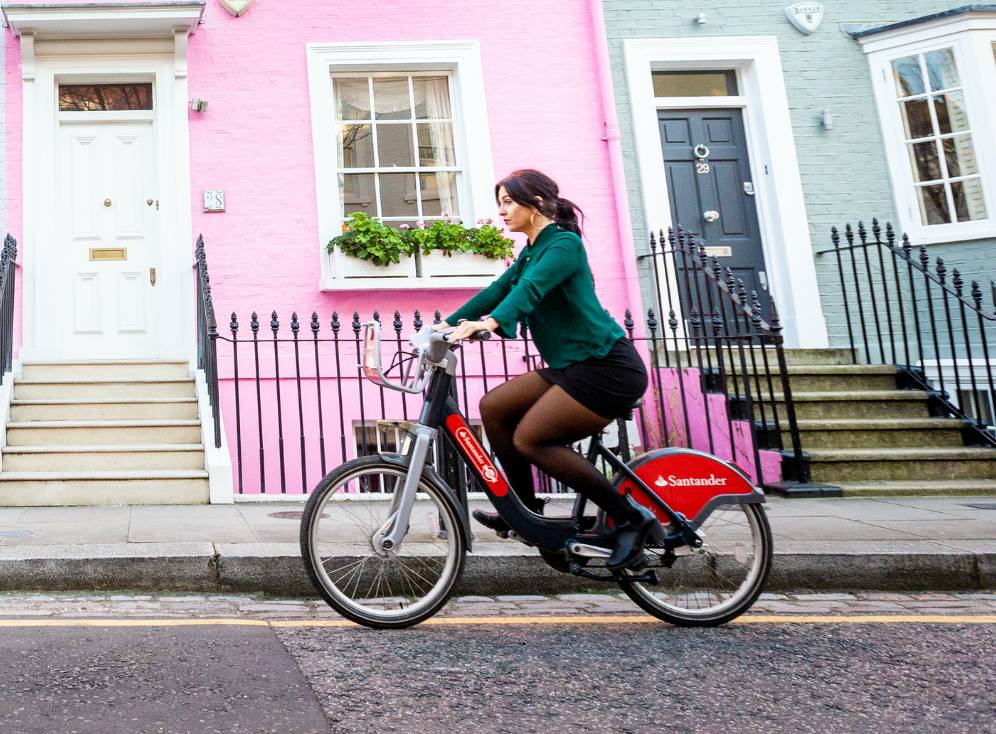 Santander Cycle Hire
Santander Cycles are a great value and easy way to get around London. There are more than 11,500 cycles and over 750 docking stations across the city. Costing only £2 for unlimited 30 minute journeys within a 24 hour period, in central London you're generally never more than 5 mins away from a docking station!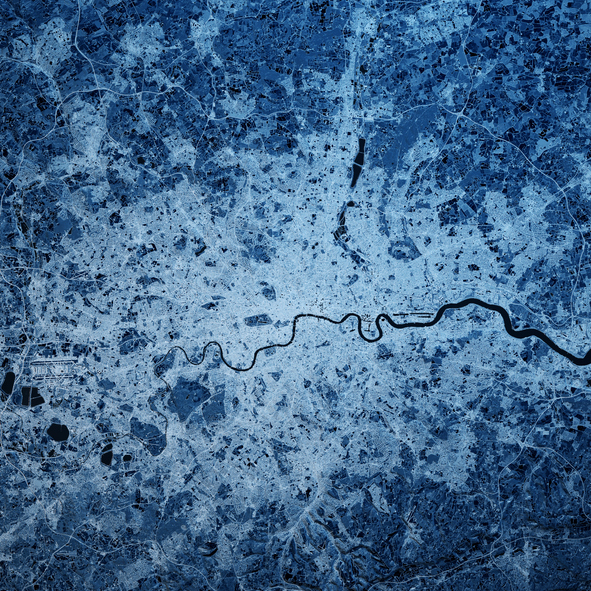 TfL Cycleways and maps
TfL's growing network of cycleways are well signed and offer protection from motorised vehicles to make you feel safer when cycling. Use TfL's maps to find open and proposed cycle routes, as well as Santander Cycle docking stations. TfL also has handy maps for journeys that could be quicker to walk as well as walking times between Tube and Rail stations.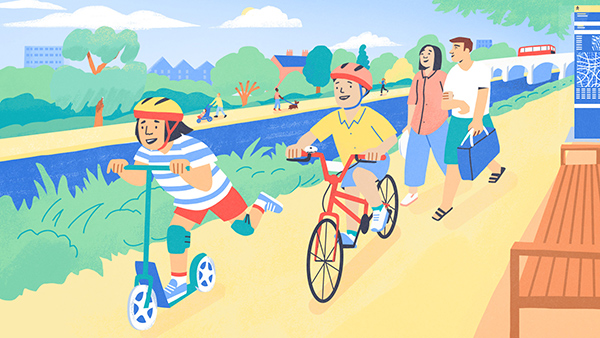 World Car Free Day
World Car Free Day took place on 22 September in London. This year it was a digital celebration of walking and cycling – a chance to reimagine London without cars and celebrate sustainable ways to get about the city. Every car free journey can help make London's air cleaner for all, so let's keep up the momentum and enjoy the mental and physical benefits of walking and cycling.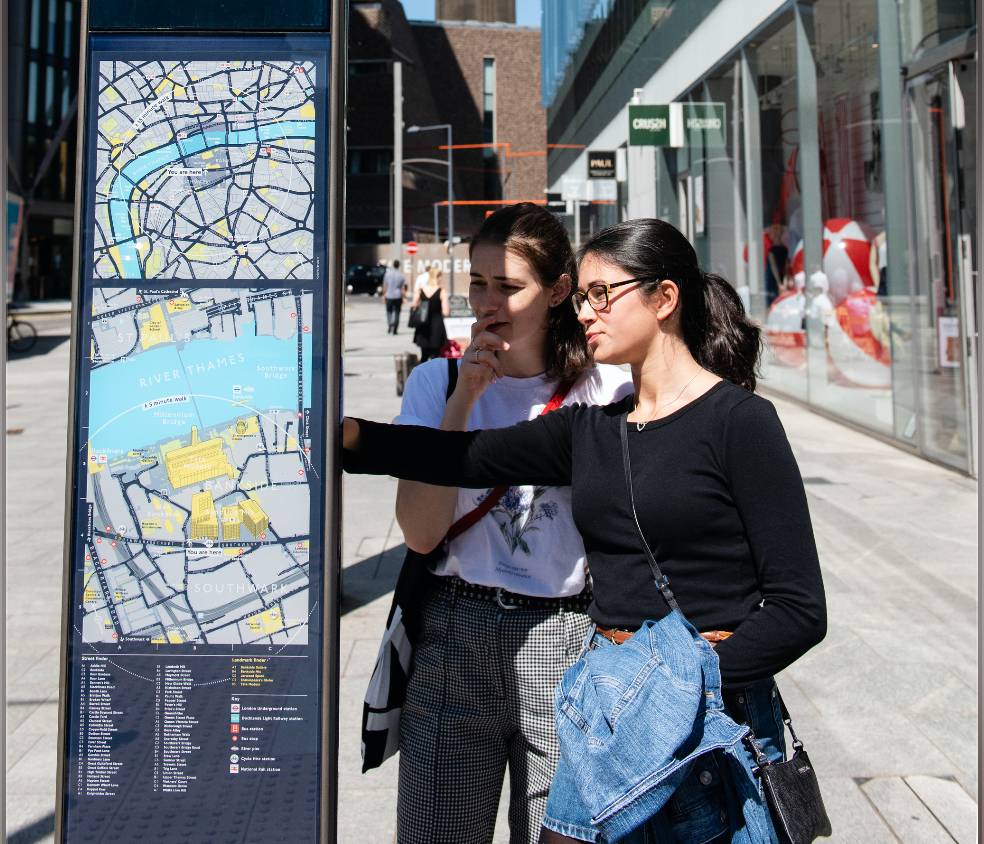 Legible London
Legible London is a system of map-based street signs designed to make London that little bit easier to walk around. It means that, for shorter journeys, you can swap your usual route for a healthy, and often quicker, walk instead. Look out for the easy-to-spot signposts with a distinctive navy blue and yellow design.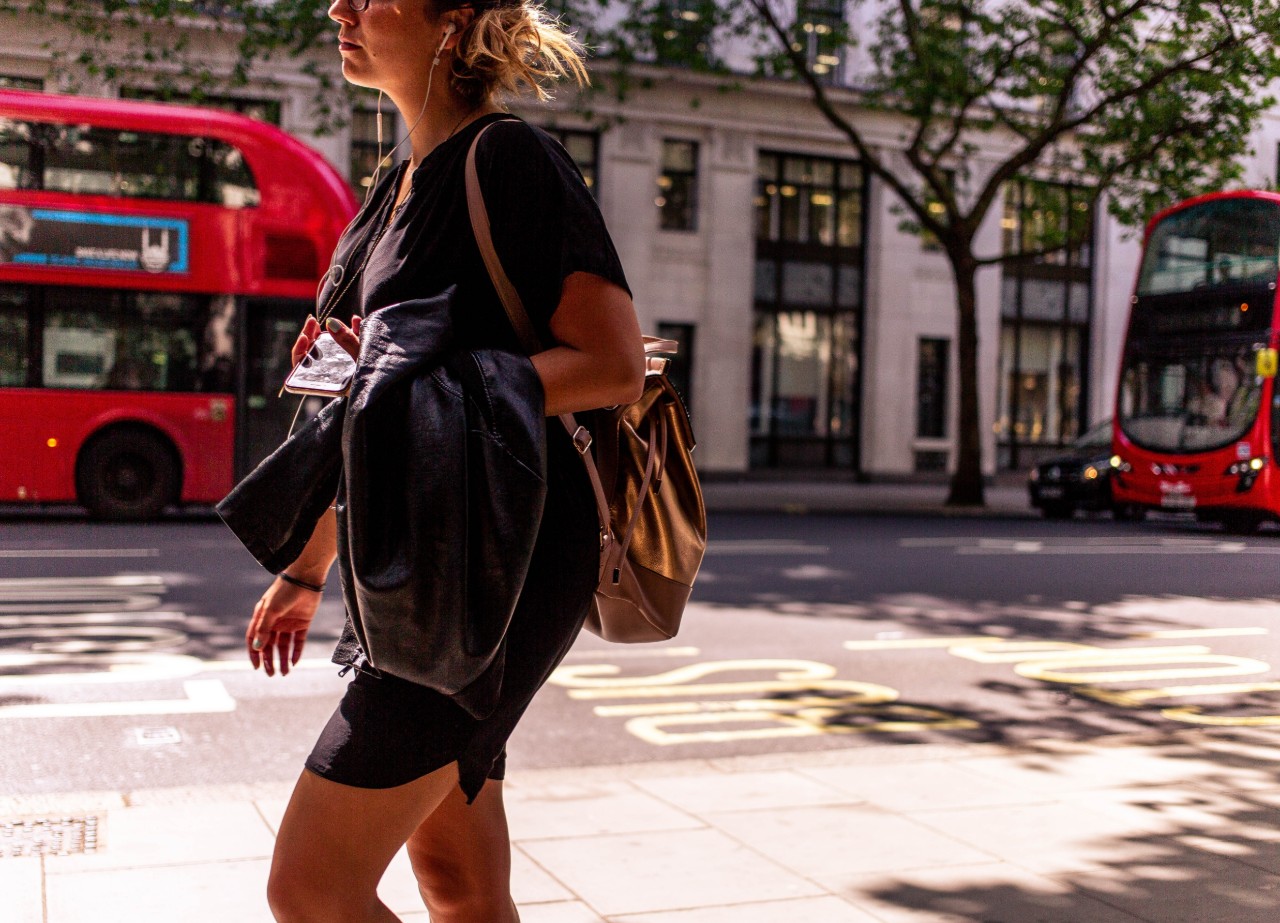 Go Jauntly
Go Jauntly is a walking app that brings walking to life by offering alternative routes which help users discover greener spaces and hidden gems, as well as allowing users to create and share their own walks. TfL has partnered with Go Jauntly to create twenty x 20-minute walking routes across London.
E-bikes
An electric bike, or e-bike, is a standard pedal bike fitted with a manufacturer's battery and electric motor, designed to make cycling easier – especially over longer distances. They can even be a viable replacement for a second car, if you think of all of the environmental, financial and other benefits that an e-bike entails. You can find out more by talking to most bike retailers.
Thanks for visiting.
Unfortunately, this promotion has now ended.
For more great competitions and games, please visit the Capital XTRA website